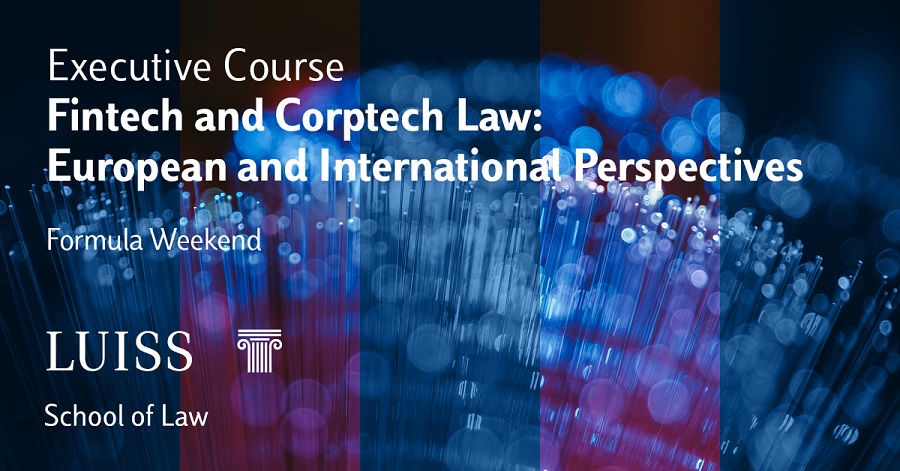 Il corso Fintech and Corptech Law: European and International Perspectives offre una preparazione mirata in tema di operatività delle nuove tecnologie digitali (e.g., blockchain, intelligenza artificiale, distributed ledger technology) con riguardo alla loro concreta applicazione nell'ambito della governance, dei processi aziendali, nonché della realizzazione e distribuzione di prodotti e servizi bancari, finanziari e assicurativi oltre che dei canali alternativi di finanziamento (e.g., initial token offering).
L'approccio multidisciplinare con attenzione ai profili economico-giuridici e tecnico-informatici e lo studio di casi pratici aventi ad oggetto le tecnologie alla base dei processi di digitalizzazione, caratterizzano la didattica.
Formula weekend: venerdì pomeriggio e sabato mattina, 6-7 marzo, 3-4 aprile, 17-18 aprile, 15-16 maggio 2020.