with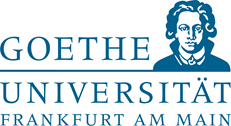 The International Webinar Series on Artificial Intelligence (AI) and Criminal Justice, organized by Luiss School of Law and Goethe University Frankfurt am Main, with the support of Elettronica Group, is an advanced programme providing comprehensive and up-to-date overview of complex issues such as:
Artificial Intelligence and Algorithms
Agency and Responsibility for and of Harmful Artificial Intelligence
The Use of Algorithms to Prevent Crimes
Artificial Intelligence and Criminal Compliance
The Use of Risk Assessment Algorithms in The Decision-Making Processes.
Having completed this series, participants will acquire comprehensive knowledge as well as conceptual and normative tools to understand and manage opportunities and threats brought by the latest AI developments in the different areas of criminal justice. The initiative is one-of-a-kind, as it brings together internationally recognized academics and practitioners to co-teach interdisciplinary lessons.
The international webinar series is aimed at students, graduates, PhD students, post-doctoral researchers as well as practitioners from public and private sectors who intend to acquire an interdisciplinary and in-depth knowledge in the cutting edge area of AI and criminal justice in its most recent developments at the international level.
Participants is limited to selected candidates who are expected to apply by providing their CV by June 1st, 2020.
Each webinar will be held between 4:30 pm and 7:00 pm (Central European Time).
A final certificate of attendance will be provided to those participants who have attended at least 80% of all webinars.
With the support and participation of Elettronica Group