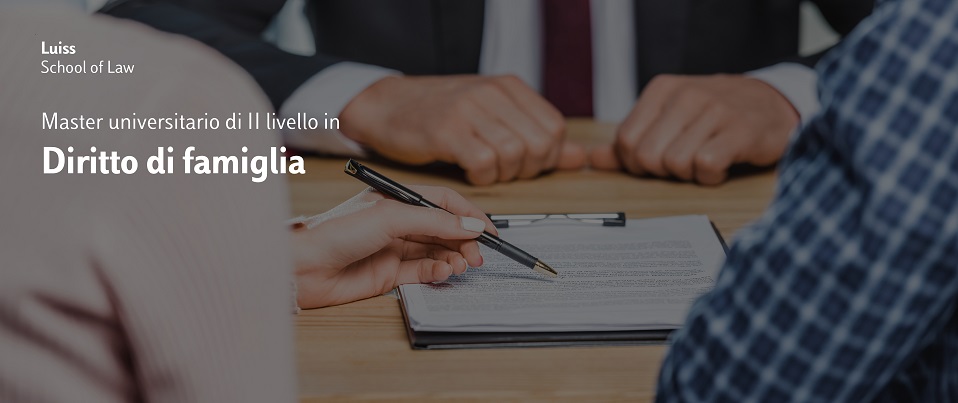 Il 24 settembre 2021, nell'ambito del Master in Diritto di famiglia, si è svolto un incontro nell'ambito del Progetto Europeo WiSHES dal titolo: "Un focus sul Children Safeguarding Model 2.0: sviluppi e risultati", nella quale i partner Nostos, Onda Gialla e Luiss School of Law hanno mostrato i primi risultati di progetto a seguito dell'aggiornamento del Children Safeguarding Model 1.0. Nello specifico, le integrazioni giuridiche apportate al Children Safeguarding Model 2.0 dall'equipe scientifica del Progetto di Luiss School of Law sono state: La Legge regionale n. 7 del 5 agosto 2020 recante "Disposizioni relative al sistema integrato di educazione e istruzione per l'infanzia"; ulteriori fattispecie di reato: La violenza assistita; minori vittime di reati: i dati del 2020 all'esito della pandemia Covid-19.
All'attività hanno preso parte gli studenti del Master in Diritto di famiglia, percorso che mira a favorire la specializzazione nelle professioni legali, con particolare riferimento all'avvocatura, alla magistratura ordinaria e minorile e al notariato. L'obiettivo è quello di assicurare una specifica preparazione nel diritto delle persone e della famiglia, sia per gli aspetti strettamente personali (matrimonio, unioni civili, famiglia di fatto, filiazione) sia per quelli patrimoniali (regime patrimoniale della famiglia, diritti ereditari del coniuge e dei parenti, diritti del coniuge separato o divorziato).
Sono attualmente aperte le iscrizioni al Master in Diritto di famiglia per l'a.a. 2021/2022.