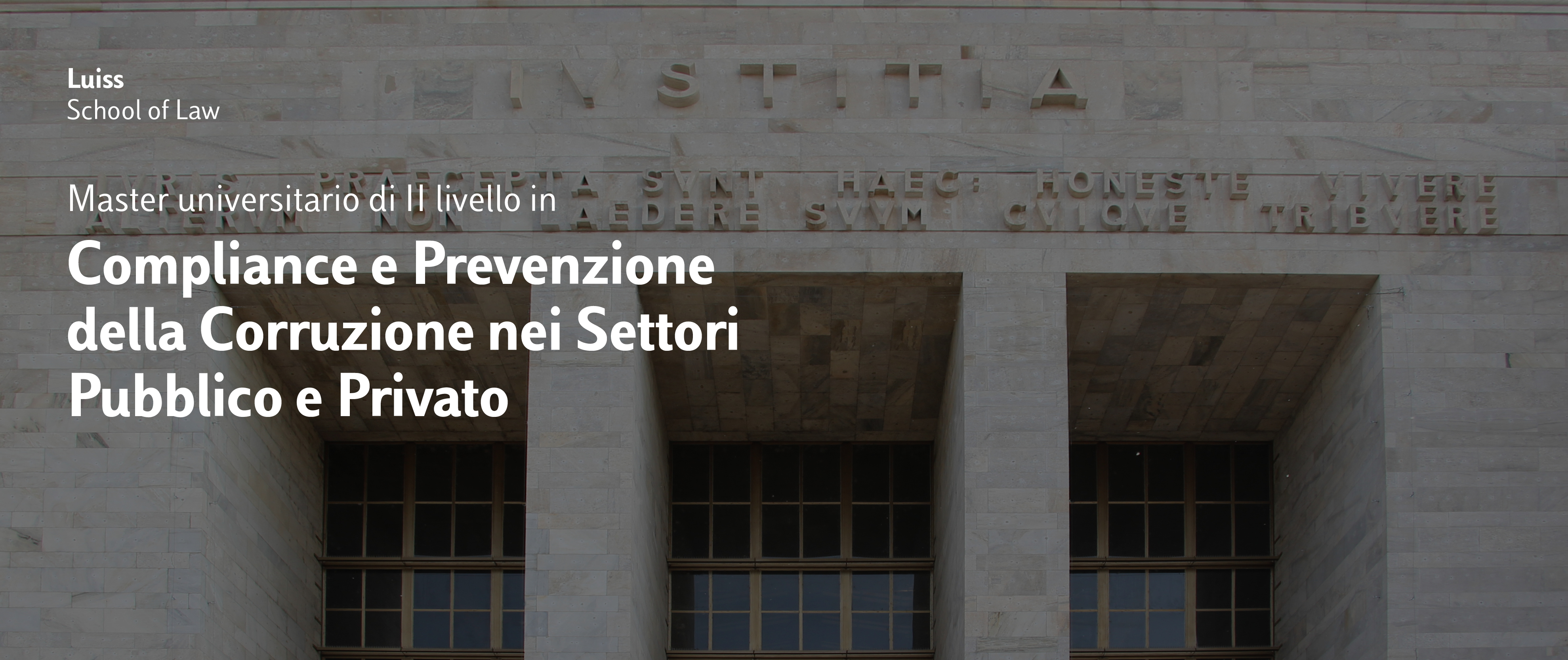 Il Master in Compliance e prevenzione della corruzione nei settori pubblico e privato, organizzato congiuntamente dalla Luiss School of Law e dalla Luiss School of Government con il patrocinio dall'Autorità Nazionale Anticorruzione (ANAC), offre un percorso innovativo dedicato alla formazione di professionisti ed esperti nella materia dell'anticorruzione, nei settori pubblico e privato.
Il programma combina la didattica frontale con l'analisi di significativi case study e con la partecipazione a un laboratorio sulla redazione di modelli organizzativi (ai sensi del d.lgs. n. 231/2001) e piani anticorruzione (l. n. 190/2012).
Attualmente è aperta la fase di reclutamento e selezione per la prossima edizione, per partecipare vi invitiamo a consultare la pagina dedicata e il Bando per l'edizione 2022/2023.