November 13, 2019 at 0:00 - 16 November 2019 at 12:00 AM
Luiss Guido Carli
aula Magna Mario Arcelli, viale Pola 12
---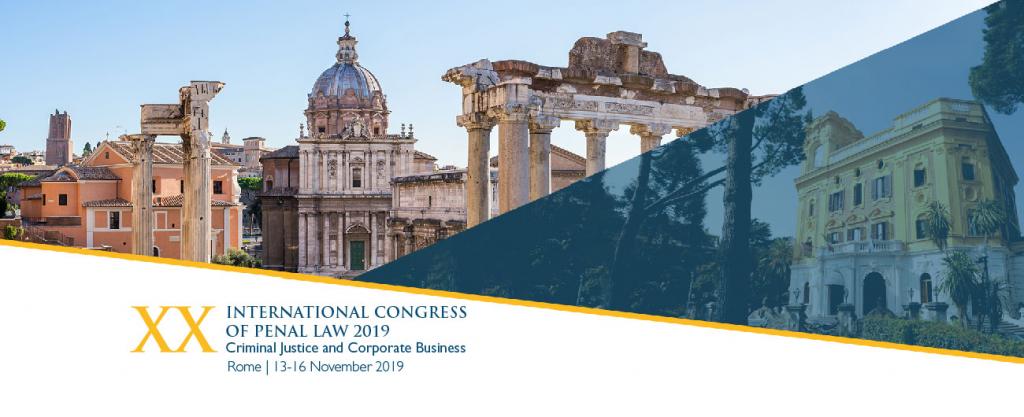 Da mercoledì 13 a sabato 16 novembre 2019, la Luiss ospiterà presso l'Aula Magna della sede di Viale Pola il XX Congresso Internazionale dell'Association Internationale de Droit Pénal, dal titolo "Criminal Justice and Corporate Business".
Il Congresso è incentrato sul rapporto tra giustizia penale e attività d'impresa, tenuto conto del ruolo centrale assunto dalle corporation nella società contemporanea, anche nella prospettiva, sempre più presente nelle legislazioni nazionali, di richiedere agli enti di collaborare con le Autorità pubbliche nella progettazione e implementazione di strategie di prevenzione del rischio reato.
Il congresso sarà aperto dagli interventi di John Vervaele Presidente della International Association of Penal Law (AIDP) e Paola Severino Vice Presidente Luiss e Presidente of AIDP Gruppo Italiano.
L'evento sarà in inglese e in italiano, è prevista la traduzione simultanea.
Il congresso ha avuto il riconoscimento di 12 crediti formativi professionali dal Consiglio dell'Ordine degli Avvocati di Roma.