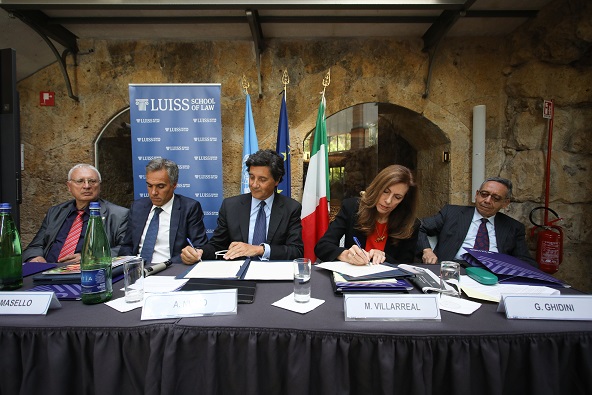 Venerdì 28 settembre, Luiss e FAO hanno sottoscritto un accordo di collaborazione per lo scambio di conoscenze per la formazione di professionisti della sicurezza alimentare.
Luiss dedica al settore alimentare un percorso di master in lingua inglese, LL.M. in Food Law, e proprio nell'ambito della cerimonia inaugurale della terza edizione del master, è stato firmato l'accordo dal Prof. Antonio Nuzzo, Direttore della Luiss School of Law e da Marcela Villarreal, Direttrice della Divisione Partenariati e Collaborazione Sud-Sud della FAO
A valle dell'accordo, il programma di studi del master of Law in Food Law, sarà integrato con materiale didattico FAO dedicato a i temi centrali della sicurezza alimentare e del diritto all'alimentazione.