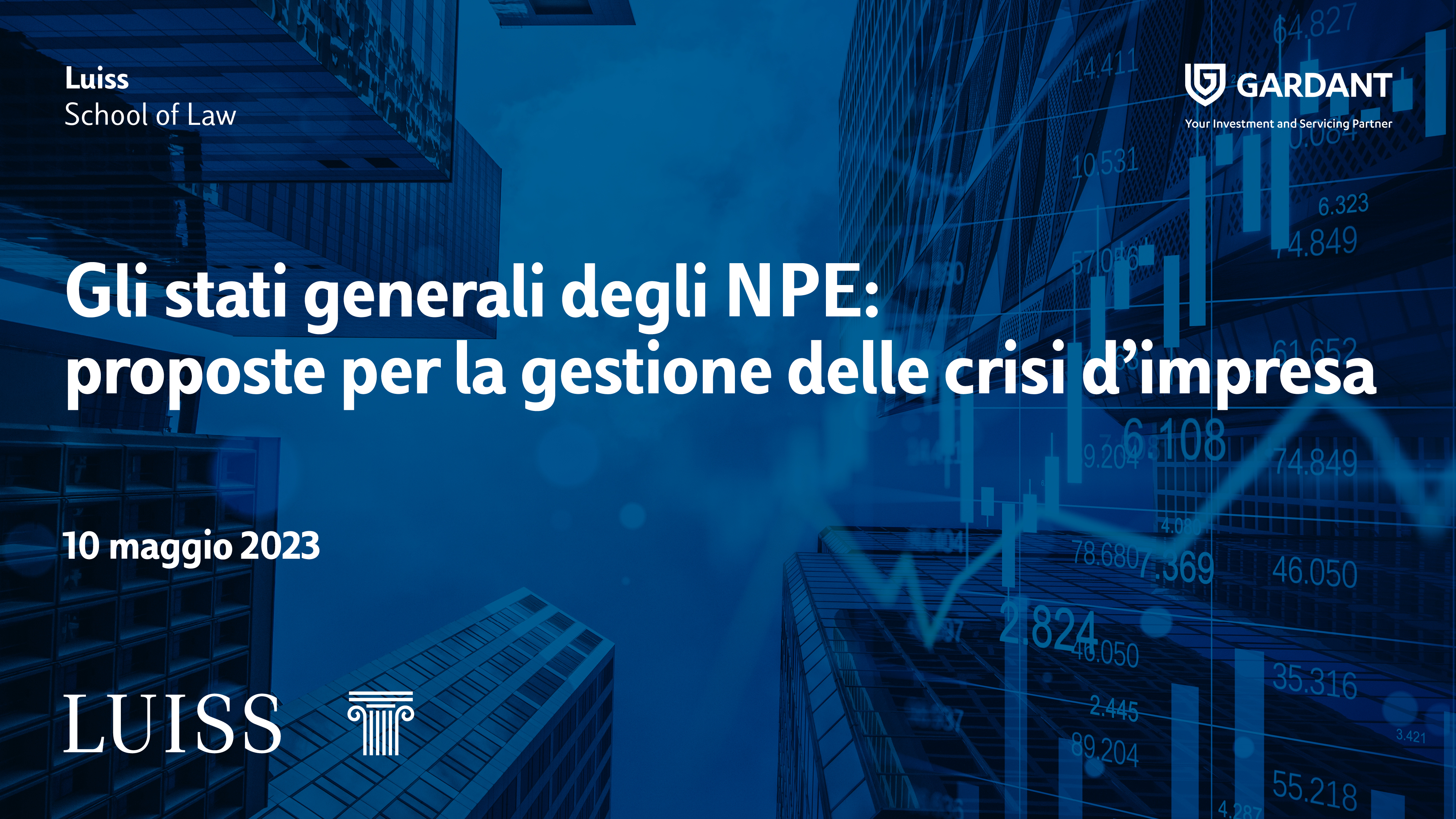 #Events Gli Stati Generali degli NPE: proposte per la gestione delle crisi d'impresa
Durante il convegno organizzato dalla Luiss School of Law e Gardant in occasione del quale sono state presentate le prime risultanze dell'Osservatorio del mercato degli NPE.

"Abbiamo voluto fortemente l'Osservatorio – spiega Flavio Valeri, Presidente di Gardant – come strumento in grado di raccogliere dati e soprattutto estrapolare evidenze sul mercato del credito in Italia, che oggi, come avevamo già raccontato l'anno scorso, rappresenta una vera e propria asset class."

"La gestione degli NPE – ha sottolineato Antonio Nuzzo Dean della Luiss School of Law – genera un articolato sistema di operatori e attività di particolare rilevanza alla luce dell'esigenza di tutela della stabilità bancaria e di corretta allocazione del finanziamento alle imprese. In questo sistema è evidentemente centrale la definizione di un adeguato assetto normativo e regolamentare, anzitutto in ragione del prossimo recepimento della Direttiva NPE."

L'Osservatorio sugli NPE costituito da Luiss School of Law e Gardant continuerà a monitorare costantemente la situazione dei crediti non performing e pubblicherà le risultanze in un report.